COURSE Fraud
Corruption and Fraud within International Aid
Outlining how fraud and poor oversight undercut support efforts and steps for greater aid transparency
Created by
Marc Tassé
About this course
When disaster strikes, countries are often quick to pledge and raise massive sums to support the world's most vulnerable regions. International aid can be directed by well-known NGOs that can use funds with little transparency while operating in areas with rampant corruption. Chris Mines is joined by Marc Tassé, CPA, CA (Canada), FCPA (USA), CICA (USA), CFF (USA). They discuss the need for greater oversight, the dangers of aid mismanagement and inaccurate data, and how NGOs can suffer from performance anxiety.

Some of the topics covered in this course include:
The current level of transparency within international aid
The need to prevent aid misappropriation and inflated reports
Highlighting the role of auditors to develop robust performance indicators
Why governments and NGOs need to publish accurate spending data
An outlook for the future and more!

Field of Study: Specialized Knowledge
What you will learn?
Know what international aid is and how fraud is committed within this system
Learn about the common types of fraud within foreign aid and understand the aspects of making charitable records public
Analyze the ways to address international aid fraud and know what the outlook is for the years ahead
Identify the parameters of fraud observed in the American red cross and Haiti case, and the international rescue community case
Skills Covered
QAS SELF STUDY
FRAUD DETECTION
FRAUD PREVENTION
AUDIT PROCESS
1.5 hours on-demand video
Certificate of completion
---
---
100% moneyback guarantee
If you cancel within 10 days and you're not completely satisfied, we'll give you all your money back. No questions asked.
Training 2 or more people?
Get your team access to 3,169 top CPDFormula courses anytime, anywhere.
Corruption and Fraud within International Aid
57m 50s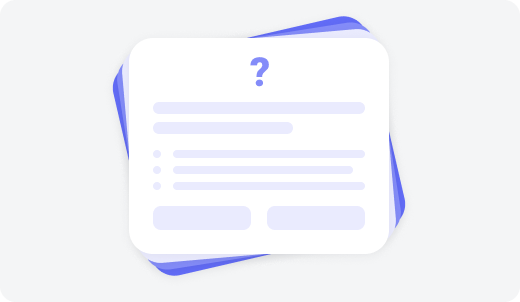 Review Questions
5 questions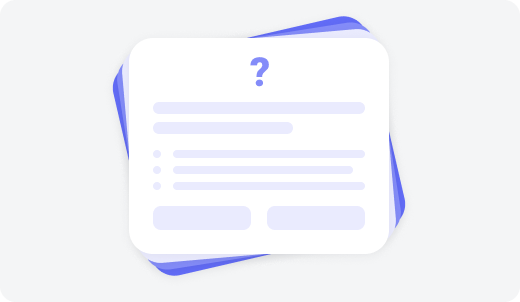 Final Exam
8 questions
Learn from the best
With more than 30 years of international experience, I am recognized as a trusted strategic advisor on a wide variety of complex governance, ethics, compliance, and reputational risk challenges. My consulting work has taken me around the world, helping corporations and organizations investigate suspicions or allegations of corruption, and working as a litigation consultant, in complex court cases involving improper financial reporting and economic crimes. I have also acted as an independent expert in different matters involving misappropriation of confidential information, fraudulent financial transactions, and international tracing and recovery of stolen funds. My success stems from my willingness to unravel the facts and circumstances of my client's issues and provide clarity to them so that they can make informed and confident decisions. Holder of various academic certificates of completion such as "ESG Risks and Opportunities" and "Indigenous Canada", I have helped organizations overcome different uncertain situations and crises related to corporate moral responsibility. Involved with prestigious initiatives such as the World Economic Forum's Expert Network, where I participate as an expert in corporate ethics, I am a strong advocate against the pervasive racist, sexist, and heterosexist attitudes. I believe that reconciliation, inclusivity, equity, and diversity, as well as representativity of black, indigenous, and people of color, should be top of mind for savvy directors on forward-thinking boards. As an independent director, I am able to advise on appropriate risk mitigation strategies related to ESG issues and opportunities, such as climate change and carbon emissions, social activism, supply chain considerations, and cybersecurity. Furthermore, my professional and academic expertise allows me to sit on governance and ethics committees, audit committees, finance committees, and Boards of Trustees with fiduciary responsibilities. An award-winning lecturer at the University of Ottawa's Faculty of Law and at the Executive MBA program, I have delivered presentations on corporate ethics and financial crimes, at some of the world's premier universities such as Harvard University. Recognized internationally by the media, as well as by professional organizations, I am frequently asked to fuel and enrich several reflections on corporate compliance, ethical issues, and reputational risk. Over the last 10 years, I led conferences, webinars, and training sessions for many publicly-traded companies and also for various organizations and associations.
Christopher Mines
/ AUTHOR
I have over a decade of multimedia experience as a desktop publisher, Livestream producer, PA announcer, webcast director, professor, emcee, and more. I am a radio broadcasting graduate with additional coursework in political science and journalism. I gained critical knowledge while shadowing veteran broadcasters. I have extensive training in creative writing, current affairs, freelancing, and story structure. I have crafted current affairs interviews with Justin Trudeau, Romeo Dallaire, Ed the Sock, Kenny and Spenny, and Mike MacDonald. I love working as a creative storyteller and having conversations with people from all walks of life. My goal is to connect with diverse voices and to foster discussions on complex issues while striving to make the conversations as accessible and inclusive as possible.