COURSE Fraud
Corruption, Occupational, and Financial Statement Fraud
An extensive overview of fraud assessment tools and different forms of risk governance
Created by
Tim Leech, FCPA
About this course
Corruption, occupational and financial statement fraud are scourges to companies that cause billions of revenue to be lost every single year. But how can mainstream fraud prevention methods be tested and how can auditors develop a robust mindset? Chris Mines is joined by Tim Leech, certified FCPA and the founder and managing director of Risk Oversight Solutions. They discuss the ongoing risks to businesses and the need for auditors and regulatory bodies to develop new detection procedures.

Some of the topics discussed in this course include:
An overview of occupational fraud and asset misappropriation schemes
The need for greater clarity between senior management and C-Suite executives
Weak first-line and non-objective supply-driven risk governance
Strong first-line and objective-centric demand-driven risk governance
How to develop clear objectives and more!

Field of Study: Auditing
What you will learn?
Learn whether consumers and businesses are at the same risk of fraud.
Identify the correct mindset needed for fraud detection
Know about the types of risk governance and parameters of strong first-line, objective-centric, demand-driven risk governance
Understand the aspects of weak first-line, non-objective supply-driven risk governance
Skills Covered
QAS SELF STUDY
FRAUD DETECTION
RISK ASSESSMENT
GOVERNANCE
1.5 hours on-demand video
Certificate of completion
Prerequisites

Basic Audit Knowledge
---
---
100% moneyback guarantee
If you cancel within 10 days and you're not completely satisfied, we'll give you all your money back. No questions asked.
Training 2 or more people?
Get your team access to 3,169 top CPDFormula courses anytime, anywhere.
Occupational Fraud, Corruption and Financial Statement Fraud
1h 34s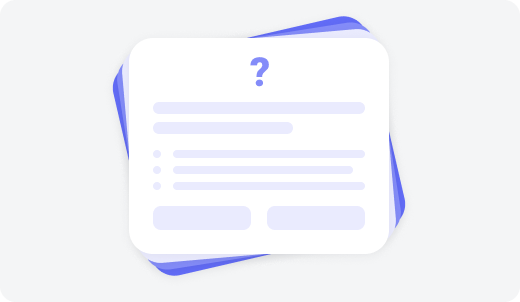 Review Questions
5 questions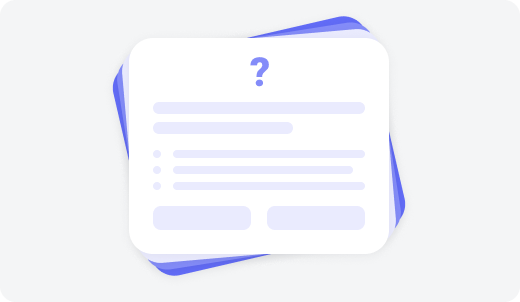 Final Exam
8 questions
Learn from the best
Tim is a certified FCPA, FCA, CIA CRMA, CFE, and the founder and managing director of Risk Oversight Solutions. His focus is on promoting the business case for, and helping organizations implement, strong management-driven STRATEGY/OBJECTIVE CENTRIC RISK AND CERTAINTY MANAGEMENT (#ORCM). He has received awards for outstanding contributions to the risk and assurance field from CPA Ontario, IIA, ACFE, and OCEG. His work in the field of strategy and risk governance has been recognized by articles published by Harvard and Columbia Universities, London School of Economics, the IIA, Conference Board, Ethical Boardroom, and many others. In December 2019 Richard Chambers IIA CEO named Tim to his list of the top 10 internal audit and risk thought leaders of the decade globally. He has provided training and advice to major corporations around the world including Mobil, Shell, Telstra, NAB, KPMG, RBC, CIBC, MBNA, Manulife, Canadian federal government, BellSouth, Sonera, Rabobank, ABN Amro, Novartis, TMX, City of Burlington, public sector organizations at all levels, SVG Capital, and scores of others. From 1991 to 2004 he was founder and CEO of CARDdecisions Inc. He launched CARDmap, the world's first integrated risk, and assurance software in 1997 and took it to the cloud, and offered its software as a service (SAS) in 2000. Tim sold CARDdecisions to a leading GRC software vendor, Paisley/Thomson Reuters, in 2004 where he served as Chief Methodology Officer for three years. Since that time he has focused on building his second generation of disruptive innovation to help organizations transition from traditional strategy, risk, and assurance methods to strong management-driven objective-centric risk and certainty management.
Christopher Mines
/ AUTHOR
I have over a decade of multimedia experience as a desktop publisher, Livestream producer, PA announcer, webcast director, professor, emcee, and more. I am a radio broadcasting graduate with additional coursework in political science and journalism. I gained critical knowledge while shadowing veteran broadcasters. I have extensive training in creative writing, current affairs, freelancing, and story structure. I have crafted current affairs interviews with Justin Trudeau, Romeo Dallaire, Ed the Sock, Kenny and Spenny, and Mike MacDonald. I love working as a creative storyteller and having conversations with people from all walks of life. My goal is to connect with diverse voices and to foster discussions on complex issues while striving to make the conversations as accessible and inclusive as possible.