COURSE Ethics for Accountants
Smart People - Tough Decisions
It's more than a code.
Created by
Michelle Causton
About this course
It seems we read about unethical behaviour every day. Are there more "bad" people out there? Or is it a case of only being able to see it in the rear view mirror? Surely, if we adhere to the professional code of conduct we can be certain of avoiding trouble. This course will help you refine your personal code of ethics and align it with your professional code. You will learn a decision making tool that can clarify murky situations and help you make better decisions - ones that consider the situation and other people. And most importantly, help you make decisions you can live with. This is not a review of a code of conduct. Nor is it a deep philosophical discussion.
What you will learn?
Use a decision making process to analyze ethical issues
Understand how we distinguish "right" from "wrong"
Frame an issue to explain the conflict - why is it difficult?
Certificate of completion
---
---
100% moneyback guarantee
If you cancel within 10 days and you're not completely satisfied, we'll give you all your money back. No questions asked.
Training 2 or more people?
Get your team access to 3,024 top CPDFormula courses anytime, anywhere.
Section 1. Setting The Stage-Part1
Lesson 1 - We have codes. Isn't that enough?
17m 2s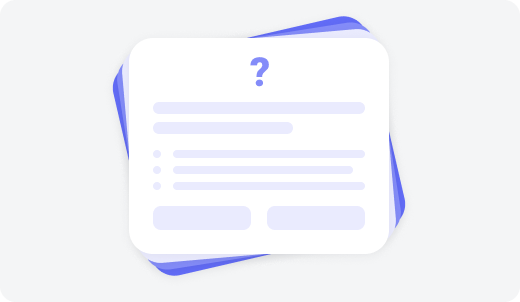 Lesson 1
4 questions
Section 2. Exploring The Dilemma-Part1
Lesson 2 - We all love a good process
12m 57s
Section 3. How To Be Wrong-Part1
Lesson 3 - It's clearly wrong! Or is it?
14m 58s
Ethical investment?
1m 59s
Section 4. Identify The Conflict-Part1
Lesson 4 - It's not wrong - why am I still struggling?
15m 24s
Section 5. Before You Decide-Part1
Lesson 5 - Different ways to look at possible solutions
13m 25s
Section 6. Decisions, Reflections and Lessons Learned-Part1
Lesson 6 - Make a decision! And reflect
13m 16s
Lesson 7 - How does trust fit in?
11m 38s
Section 8. Some conundrums-Part1
Lesson 8 Traps that trip up professionals
20m 46s
Learn from the best
I'm Michelle Causton, FCPA, FCGA, MBA. I was the president of CGA Ontario and sat on the executive of CGA Canada. I taught accounting courses at Nipissing University and at Canadore College. I have delivered workshops, seminars and provided training to a variety of audiences across Canada and the Caribbean.