COURSE Ethics for Accountants
How Practising Gratitude Enriches Your CPA Practice--and You
Creative Ways to Use LinkedIn, Handwritten Thank-You Notes, and More to Enhance Every Valued Relationship You Have.
Created by
Bruce Weinstein
About this course
The most successful CPAs regularly express their gratitude to the people who have enriched their professional and personal lives.

You're overworked as it is, so how can you manage to fit a practice of gratitude in with everything else you have to do?

Good news: it doesn't take long to do this. This high-content, practical, and inspiring course will show you how to use LinkedIn recommendations, handwritten thank-you notes, and other expressions of gratitude to enhance your relationships.

A nice side-benefit: you'll do more business with the kind of people you want to do business with.

You'll discover how to use questions about gratitude in job interviews and performance reviews. Why not hire and promote people who are not only knowledgeable and skilled but also grateful?

You will be grateful for having taken this valuable course!

Field of Study: Business Management & Organization
What you will learn?
Explain the elements of an effective handwritten thank-you note
Discuss the relationship between gratitude and humility
Discover the benefits of practicing gratitude
Explore the problems associated with ingratitude
Learn how to valuate job candidates for their gratitude and humility (and explain why you should do so in the first place)
Understand what can get in the way of expressing gratitude and how to overcome these obstacles
Leave with three specific things you can do to make gratitude a part of your life as a CPA
Skills Covered
CHARACTER BUILDING
PRACTICE MANAGEMENT
ETHICAL BEHAVIOR
ETHICAL INTELLIGENCE
ETHICAL LEADERSHIP
ETHICAL DECISION MAKING
Certificate of completion
Prerequisites

This course assumes no scholarship in ethics or gratitude. Also, the instructor, Bruce Weinstein, assumes that you are already an ethical, grateful person. However, we can always learn ways of improving ourselves. That's what this course seeks to provide.
Preparation required

Your appreciation of this course will be enhanced by reading instructor Bruce Weinstein's book, "The Good Ones: Ten Crucial Qualities of High-Character Employees" (also available as an audiobook), as well as his Forbes column, "How To Reclaim The Lost Art Of Handwritten Thank-You Notes." Read that here: http://bit.ly/ThankYouNotesByHand
---
---
100% moneyback guarantee
If you cancel within 10 days and you're not completely satisfied, we'll give you all your money back. No questions asked.
Training 2 or more people?
Get your team access to 3,024 top CPDFormula courses anytime, anywhere.
Section 1. The Entire Video Course-Part1
Ethics Video Course: How Practising Gratitude Enriches Your Accounting Business--and You
1h 38m 38s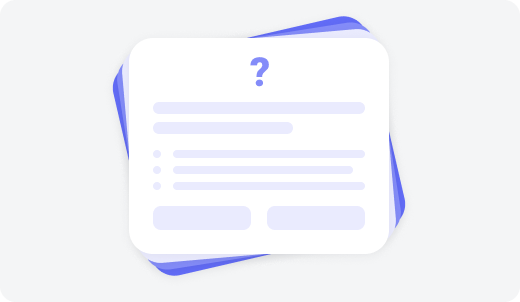 Test Your Knowledge of the Gratitude Course
6 questions
Section 3. Final Exam-Part1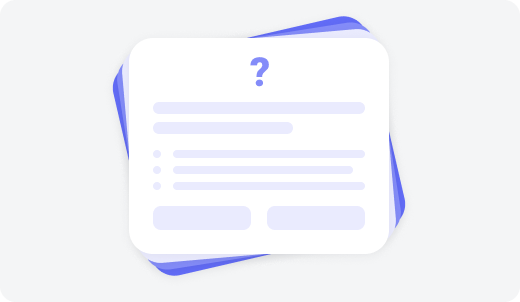 Final Exam
10 questions
Learn from the best
Through his practical, engaging and entertaining virtual and in-person presentations on ethical leadership, Forbes Contributor Bruce Weinstein, The Ethics Guy®, shows organizations how everyone benefits from honest, accountable behavior. He is the CEO of the Institute for High-Character Leadership and writes a leadership column for Forbes magazine online. Bruce has discussed ethical leadership over 200 times on national and international broadcast and cable television news programs and is the author of the books "Ethical Intelligence," "The Good Ones: Ten Crucial Qualities of High-Character Employees," and for tweens and teens, "Is It Still Cheating If I Don't Get Caught?" Société Generale, Dublin-based construction company CRH, Northrop Grumman, the National Football League, RS&H, the Association of College and University Auditors, the National Association of College and University Business Officers, the Investment Management Consultants Association, Bristol Bay Native Corporation, Marathon Petroleum Corporation, Allstate Insurance, Astellas Pharma, the Western Australian Local Government Association and The Home Depot have been among Bruce's many clients. Bruce received his B.A. in philosophy from Swarthmore College and an M.A. and Ph.D. in philosophy with a concentration in bioethics from Georgetown University and the Kennedy Institute of Ethics. The W. K. Kellogg Foundation in Battle Creek, Michigan awarded Bruce a National Fellowship in Leadership Development. He lives in New York City with his wife Kristen Bancroft, who is a compliance professional in the financial services industry. To relax Bruce enjoys playing music (guitar, harmonica, and drums), visiting national parks with his wife, and trying to figure out the plot of "The Godfather."