COURSE Business Ethics
Professional Ethics and Transformative Technology
The impact of big data, AI and blockchain on professional judgement and ethics.
Created by
Garth Sheriff
About this course
Transformative technologies are defined as tech that can facilitate mental health, emotional wellbeing, and enhanced human thriving. These have also been less optimistically labeled as disruptive innovation/technology.

Today, we are beginning to feel the impacts of three transformative technologies within our society:

Big data
Artificial intelligence
Blockchain and cryptocurrency
These transformative technologies have the potential to help us in our day-to-day lives. However, there are significant ethical implications to these technologies for:

Privacy
Professional judgement/critical thinking
Environment, Social and Corporate Governance (ESG)
This on-demand ethics course will introduce these transformative technologies and examine their ethical implications.
What you will learn?
Defining transformative technologies
Understanding the big three transformative technologies: Big data, Artificial intelligence, Blockchain and cryptocurrency
Skills Covered
ETHICAL DECISION MAKING
BLOCKCHAIN
ARTIFICIAL INTELLEGENCE
Certificate of completion
Preparation required

No advanced preparation
---
---
100% moneyback guarantee
If you cancel within 10 days and you're not completely satisfied, we'll give you all your money back. No questions asked.
Training 2 or more people?
Get your team access to 0 top CPDFormula courses anytime, anywhere.
Introduction
15m 23s
Section 2. The Transformative Technology Three - Big Data-Part1
The Transformative Technology Three - Big Data
9m 11s
Section 3. The Transformative Technology Three - AI-Part1
The Transformative Technology Three - AI
15m 18s
Section 4. The Transformative Technology Three - Blockchain - Part 1-Part1
The Transformative Technology Three - Blockchain - Part 1
13m 15s
Section 5. The Transformative Technology Three - Blockchain - Part 2-Part1
The Transformative Technology Three - Blockchain - Part 2
17m 34s
Privacy
8m 47s
Section 7. Interview - Malik Datardina-Part1
Interview - Malik Datardina
15m 37s
Section 8. Environmental, social and governance (ESG)-Part1
Environmental, social and governance (ESG)
9m 35s
Section 9. Professional judgement and ethics-Part1
Professional judgement and ethics
9m 19s
Section 10. Safeguards and conclusion-Part1
Safeguards and conclusion
3m 16s
Section 11. Final Quiz-Part1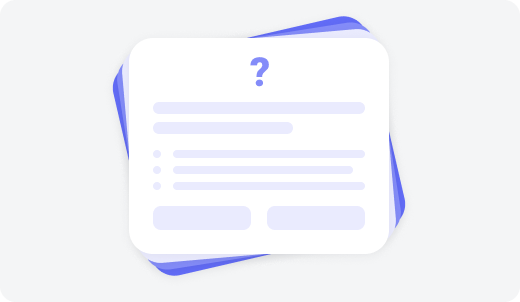 Final Quiz
5 questions
Learn from the best
I am the founder of Sheriff Consulting which specializes in the development and delivery of accounting, auditing and foundational skill courses and workshops. Teaching and working with professionals in diverse and dynamic learning environments has been my passion and experience for over 10 years. As a qualified Canadian Chartered Professional Accountant (CPA, CA) and U.S. Certified Public Accountant (CPA), I work with finance and accounting professionals in both the U.S. and Canada to meet their training and development needs. My goal has always been to create an engaging and interactive learning environment. To help my own path of continual improvement in achieving this goal, I have also received training and worked as a professional actor. I am a member of ACTRA (the Alliance of Canadian Cinema, Television and Radio Artists) and a graduate in improvisation from the Second City Training Centre. http://sheriffconsulting.com/