COURSE Ethics for Accountants
Professional Ethics: What CPAs need to know about privacy
What CPAs need to know today about evolving privacy risks.
Created by
Garth Sheriff
About this course
This on-demand course will introduce key privacy considerations, including ethical responsibilities for practitioners to effectively manage the day-to-day privacy risks they face including:

• A review of a CPA's ethical responsibilities with respect to client data
• Data breach mitigation techniques
• Improving client and employee confidence
• Increased understanding of the emerging trends and requirements in the privacy space

We will define private information and confidential information and illustrate through case studies, the differences and obligations associated with each. This engaging on-demand course will provide effective strategies to mitigate data breach risks and improve processes to maintain privacy compliance.

Authors:
Garth Sheriff

Garth Sheriff, CPA, CA, CIA is the founder of Sheriff Consulting which specializes in the delivery of professional and leadership skills webinars and online courses. The mission of Sheriff Consulting is to create a learning environment that is both engaging and impactful to your professional development. Garth has also received training and worked as a professional actor. He is a member of the Alliance of Canadian Cinema, Television and Radio Artists and a graduate in improv from The Second City.

Jenelle Ambrose

Jenelle Ambrose is a legal and compliance leader with expertise in anticipating, understanding and managing risk. She has had progressive experience in private practice and in-house in such diverse areas as: privacy, regulatory compliance, risk management, and policy matters. In particular, she has been responsible for managing the privacy compliance functions for the organizations she's worked with. She obtained her J.D. from Dalhousie Schulich School of Law and was called to the Ontario Bar in 2012 and admitted to the New York bar in 2015. Before joining Grant Thornton LLP, Jenelle practiced for five years in the financial services and risk management groups at a Bay Street law firm.
What you will learn?
Understanding why CPAs and CPA firms should be interested in learning more about privacy
Understanding the difference between privacy and confidentiality
Defining personal information
Identifying what CPAs take for granted in collecting personal information
Identifying privacy best practices
Skills Covered
ETHICS
CPA ETHICS
ETHICAL PRACTICES
ETHICAL DECISION MAKING
ETHICAL LEADERSHIP
Certificate of completion
---
---
100% moneyback guarantee
If you cancel within 10 days and you're not completely satisfied, we'll give you all your money back. No questions asked.
Training 2 or more people?
Get your team access to 3,169 top CPDFormula courses anytime, anywhere.
Section 1. Introduction-Part1
Introduction
4m 36s
Section 2. Module 1: Why should CPAs care about privacy?-Part1
Module 1: Why should CPAs care about privacy?
4m 17s
Section 3. Module 2: Defining privacy-Part1
Defining privacy
6m 5s
Section 4. Module 3: Privacy vs Confidentiality-Part1
Module 3: Privacy vs Confidentiality
13m 15s
Section 5. Module 4: What do CPAs take for granted when collecting information?-Part1
Module 4: What do CPAs take for granted when collecting information?
14m 14s
Section 6. Module 5: Case study-Part1
Module 5: Case study
2m 56s
Section 7. Module 6: Case study debrief-Part1
Module 6: Case study debrief
4m 8s
Section 8. Module 7: Privacy policy-Part1
Module 7: Privacy policy
8m 27s
Section 9. Module 8: Privacy guidance and conclusion-Part1
Module 8: Privacy guidance and conclusion
10m 42s
Section 10. Final quiz-Part1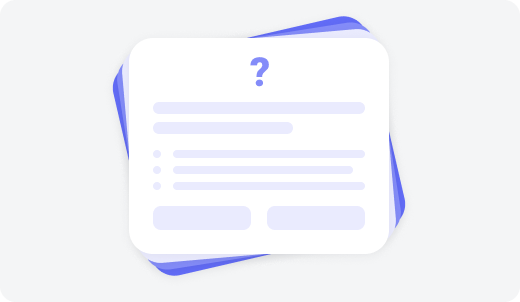 Final quiz
4 questions
Learn from the best
I am the founder of Sheriff Consulting which specializes in the development and delivery of accounting, auditing and foundational skill courses and workshops. Teaching and working with professionals in diverse and dynamic learning environments has been my passion and experience for over 10 years. As a qualified Canadian Chartered Professional Accountant (CPA, CA) and U.S. Certified Public Accountant (CPA), I work with finance and accounting professionals in both the U.S. and Canada to meet their training and development needs. My goal has always been to create an engaging and interactive learning environment. To help my own path of continual improvement in achieving this goal, I have also received training and worked as a professional actor. I am a member of ACTRA (the Alliance of Canadian Cinema, Television and Radio Artists) and a graduate in improvisation from the Second City Training Centre. http://sheriffconsulting.com/