COURSE Management Skills
The Great Manager Program
Better Managers. Better Business. Better Profits.

Created by
Don Phin
About this course
In This Course, I'm Going To Fundamentally Adjust How Your Business And Your Managers Align For Success! Your Managers Will Be:

HIGHLY ENGAGED
MOTIVATED
FOCUSED
AND MORE SATISFIED AND PRODUCTIVE!

It's Not A Fantasy, It's A Fact!

The course is specially designed to instill accountability into your employees for the success of their careers.

We'll tackle the big personal "WHY"s behind their career and develop a vision that inspires, and motivates your employees while informing you on how to handle them best.

These are crazy times, and managers are more challenged than ever. The quality of a company's management and supervision team goes a long way to defining that company culture… and its bottom line. When companies have untrained managers, they are relying solely on that person's innate ability to manage. Not surprisingly, half of those managers will do a better job than the other half.

Training your managers has a leveraged impact depending in part on how many people they manage. The average manager in the US is paid roughly $70,000. There are many managers out there who govern a payroll of $1 million or more. Perhaps at your company, they are managing $100,000 in payroll. Either way, an improvement in their management ability by only 10% can have significant financial impacts!.

When managers learn how to continually improve their performance, they will have a highly successful career, and you'll have a very profitable company.

I've had the opportunity to train more than 6,000 CEOs and many of their management teams. I get high marks doing so. My strength is a common-sense approach. There will be no rocket science in this program. There will be valuable, easy-to-understand insights, strategies, and tools to help them become better managers. No matter where they do their managing.
Certificate of completion
---
---
100% moneyback guarantee
If you cancel within 10 days and you're not completely satisfied, we'll give you all your money back. No questions asked.
Training 2 or more people?
Get your team access to 3,169 top CPDFormula courses anytime, anywhere.
Section 1. The Great Manager Program-Part1
Introduction: Why Do You Want to Be A Great Manager
11m 39s
Lesson 1: Management 2.0
12m 10s
Lesson 2: The Math of People
14m 18s
Lesson 3: Building Your Team
12m 30s
Lesson 4: Performance Management
22m 43s
Lesson 5: Time Management
12m 27s
Lesson 6: Change Management
15m 24s
Lesson 7: Creativity
14m 46s
Lesson 8: Emotional Intelligence
31m 20s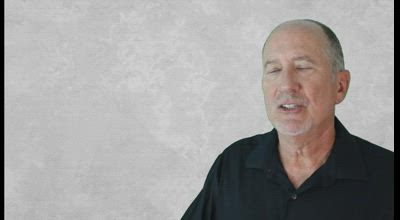 Lesson 9: Ethics
12m 19s
Lesson 10: Career Plan
11m 43s
Learn from the best
A street-wise hero from the Bronx, Don Phin has been a California employment law attorney since 1983. He litigated cases for 17 years and then quit cold-turkey when he realized nobody wins a lawsuit. Since leaving litigation, Don has presented more than 600 times to executives in US and Canada. Don has created over 30 online training programs, including Employee Engagement, and nine others for LinkedIn Learning. Don was the founder and President of HR That Works, used by 3,500 companies, and acquired by ThinkHR in January of 2014. He worked there for two years as a V.P. Don has written seven books, including his most recent, The 40/ /40 Solution: Mastering Emotional Energy in Leadership and Sales. Don loves inspiring with his speaking and training. He has a thriving coaching practice, and on occasion, is asked to investigate challenging workplace problems. Don lives in sunny Coronado, California.